Cardano (ADA), being one of the first third-generation crypto currencies, has built on the majority of Ethereum's achievements and was even explicitly designed to turn Ethereum's typical issues into its greatest strengths.
More importantly, Cardano approaches all Blockchain development with an evidence-based approach, which has earned it one of the most devoted fan bases. Most supporters believe that investing in Cardano has a significant upside.
But how does the most recent Cardano price estimate look? How will it perform in 2023, 2025, 2030, and beyond? When will the ADA price skyrocket beyond our wildest expectations? All of this and more will be covered in this comprehensive guide. But first, let's go over the fundamentals so you can understand how these experts arrived at these promising price prediction analyses.
Let's get started.
What Is Cardano (ADA)?
Charles Hoskinson, Ethereum's co-founder, departed the network in 2015 to launch a rival project called Input Output Global (IOG.) IOG was a blockchain research and development firm. Charles Hoskinson hoped to improve the Blockchain industry by devising a solution to Ethereum's energy-intensive PoW (proof of work) consensus process and scalability issues.
When his business established the Cardano network in 2017, Hoskinson took the first step toward accomplishing his objective. Cardano's (ADA) distinguishing feature is its proof of stake (PoS) consensus protocol, Ouroboros.
Ouroboros is far more energy efficient than previous PoW solutions, and it is also the Blockchain industry's first peer-reviewed and safe (verifiably) consensus system. The fact that it has been peer-reviewed just means that it has been extensively scrutinized in academic settings.
The evidence-based development system has remained an important part of Cardano's identity since its humble beginnings. IOG, Hoskinson's company, also publishes research papers on any technical updates in the blockchain realm on a regular basis.
It's also worth noting that the Cardano ecosystem is divided into five distinct phases, each focusing on a different set of project features. The phases address Cardano's governance, scalability, smart contracts, decentralization, and foundation in no particular order.
What's Cardano's Roadmap And Fundamental Analysis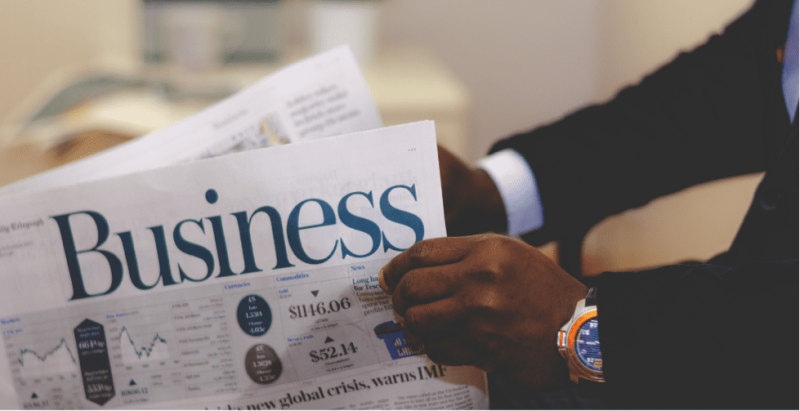 Cardano (ADA) is now in its third development phase, having launched its smart contract functionality in September 2021. Developers can now build decentralized finance (Defi) services and decentralized apps (dApps) on the network as a result.
Because all transaction fees must be paid in the native currency for all of these items, the accompanying demand for Cardano is projected to drive the ADA token price higher in the future.
Of course, in terms of competition, Ethereum remains the undisputed leader in the blockchain market, with roughly $150 billion invested in decentralized finance products and well over 2,900 decentralized applications deployed on the Blockchain.
Cardano is close behind. According to CoinMarketCap.com, over 4,000 developers have previously worked with Cardano's test network, and CardanoCube currently lists over 280 live smart contracts and dApps.
Cardano is also gaining traction in the Defi space, with investors already pouring over $75 million into the network's financial products.
Cardano The second phase of the ADA is similarly essential because it entails improvements to the Ouroboros consensus procedure. Hydra is the specific solution we should all be looking forward to because it will enable multiple side chains and allow the network to load more efficiently. More on that in a moment.
Cardano's Price History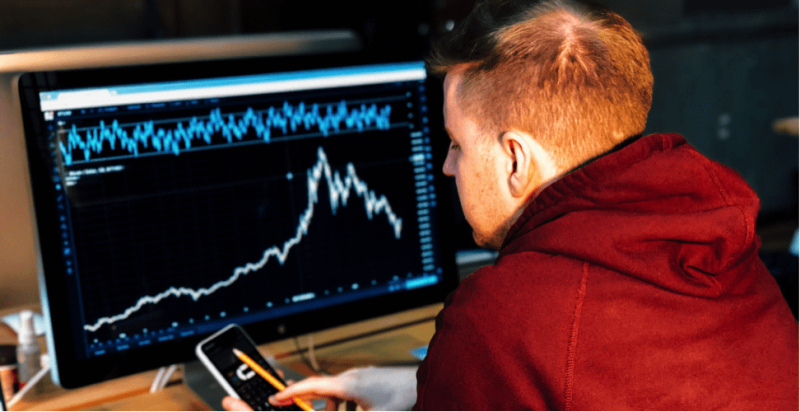 If you're going to invest your money in any cryptocurrency, no matter how hot it is right now, you should spend some time researching its price history. Each currency's history holds nuggets of information about how its price may react in different conditions in the future.
With that in mind, let's look at some of Cardano's most important historical price movements. As you will see, technical analysis makes extensive use of historical data.
Cardano's history plainly shows that the cryptocurrency closely follows the main crypto market trend. The coin's launch near the end of 2017 proved to be ideal timing. It entered the market at only a few cents each Cardano ADA, but by August 2017, the ADA price had risen to more than $1 per coin.
ADA's price, like the rest of the crypto market, would fall immediately after that before entering a long-term range. Even though the price was still higher than it had been at the time of Cardano's launch, this was around the time that observers began to doubt the currency and the industry in general.
Needless to say, that fear was swiftly dispelled during the 2021 cryptocurrency Bull Run, which saw Cardano ADA smash its previous high and effectively triple its price by September of the same year. To be clear, the release of the much-anticipated smart contract functionality had a significant role in the bull run leading up to September.
Cardano would then enter a bear market from September to December 2021. So far, 2022 has not been a good year for Cardano, but the currency has refused to return to pre-2021 price levels.
Things Affecting The Price Of Cardano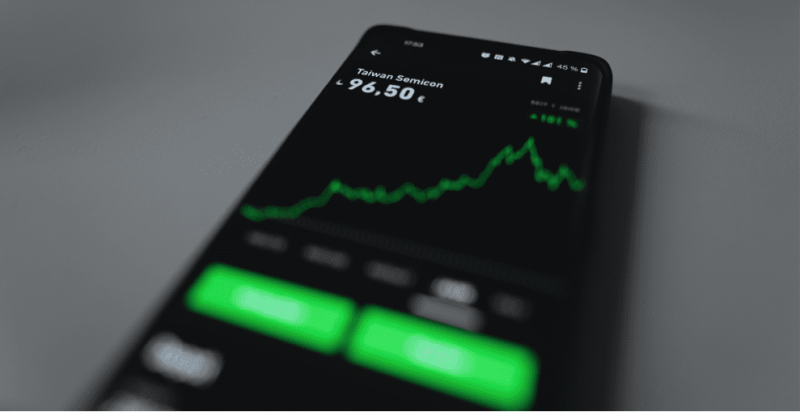 In addition to comprehending Cardano's historical price, you'll need a firm grasp on all of the elements that influence its price before embarking on a Cardano price prediction. These are most likely the same elements that will influence its price in the future. People have been able to make near-perfect forecasts of other currencies, including, but not limited to, Ethereum and bitcoin, using this type of knowledge.
With that in mind, two of the most important things to consider when forecasting Cardano prices are Bitcoin's price and supply and demand. As the demand for Cardano grows in the future, the fact that it has a limited supply is bound to cause a price increase.
This will be exacerbated in the coming years by rising interest in Bitcoin. Meanwhile, the expansion of Cardano's platform, including its growing partnerships and user base, will almost certainly result in an increase in demand in the medium future.
Another important factor that will likely influence the Cardano ADA price in the feature is the rate at which it is developing. Holding out long enough for competitors to fail is not a sustainable strategy. Cardano's open-source nature, for example, has allowed a large portion of its competitors to catch up with it.
Worse, many of its initial, revolutionary ideals are no longer that radical. Blockchains with numerous levels are an excellent example. And that's not even the half of it. Prior to 2021, the majority of Cardano naysayers believed that the coin was nothing more than hype since it took them too long to deliver their smart contracts technology.
After all of that, I'm not here to be the voice of doom. On the contrary, in fact. On the plus side, significant improvements are on the way. Cardano's implementation of Hydra, a layer two protocol that is expected to significantly speed up Dao by securing transactions on the settlement layer and processing them off-chain, is one of them.
This single enhancement alone may allow Cardano to execute up to a million transactions per second. Needless to say, if it happens, Cardano's payment system will be the fastest in the crypto world by a wide margin.
In the future, keep an eye out for more currency-related information like this, and you might find yourself on the right side of history.
I believe it is time to move on to the most exciting part of the article and look at ADA coin price predictions for 2023, 2024, 2027, 2030, and beyond.
Every Credible Cardano ADA Price Prediction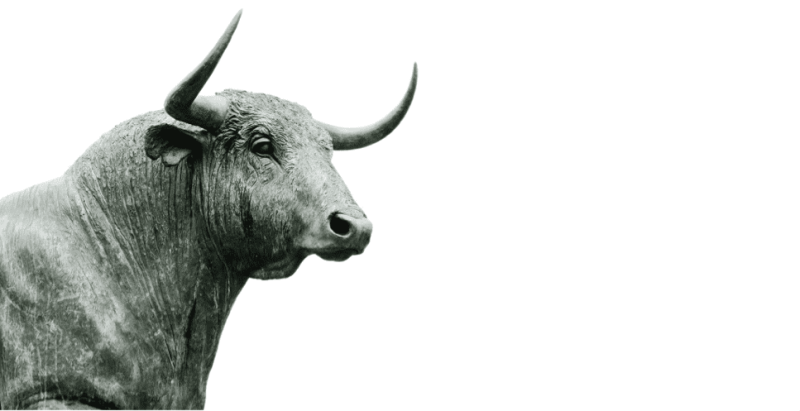 According to our long-term Cardano price forecast, the ADA price will reach $2.57 by December 2022, $4.10 by the end of 2023, and $10.20 by the end of 2025. Cardano's (ADA) price will then skyrocket, reaching an average trading value of $19.40 by 2027 and $39.50 by 2030.
Expect Cardano to find some resistance around the $3 price mark in 2023, and keep an eye out for a new positive market structure.
With our Cardano price forecasts out of the way, let's take a look at what some of the coin's most credible specialists say about its strength and potential future.
Gov Capital
Cardano's price is predicted to reach $5 in 2027, according to Gov Capital's algorithmic research and estimate.
Coin Price Forecast
Cardano ADA is expected to be worth roughly $0.54 by mid-2023, according to Coin Price Forecast. Cardano is anticipated to trade at a minimum price of $0.65 and a maximum price of $2.90 by 2025, according to Coin Price Forecast. Its average price is estimated to be $0.70, which is a significant difference from the maximum price prediction.
Price Prediction
Price Estimate developed a Cardano price prediction for the second part of the decade that is far more hopeful. Their forecast for 2030 predicts that the coin will be worth more than $10, up from $1.63 and $0.55 in 2025 and 2023, respectively.
Captain Alt Coin
Finally, Captain Alt Coin predicts a Cardano price of $0.6395 in 2023. According to the website, the Cardano price will then fall slightly to $0.98 by 2027. The system predicts that by the end of the decade, the average price will have recovered to $2.99.
FAQs
Will Cardano Go Up?
Yes, Cardano is predicted to rise in both the long and short term, according to basic signs and predictions from financial professionals. However, keep in mind that bitcoin price forecasts are highly subjective, and a lot can happen along the road.
What Will Cardano be Worth in Five years?
Most experts' five-year forecasts for Cardano foresee a 2,500%+ gain to up to $26.44 by 2027.
What Is The Market Capitalization of Cardano?
Cardano has a crypto market cap of $13.619 billion as of the writing of this guide, with a daily trading volume of around $719,457,607.
What Will Cardano Be Worth In Ten Years?
If everything goes as planned, the price of Cardano could reach $55 or even $65 per coin in 10 years.
How To Buy Cardano
Most active crypto assets, such as Cardano, are best purchased through cryptocurrency exchanges such as Coinbase and Binance. Before committing to any exchange and purchasing money, you should conduct considerable research to confirm that its offering suits your demands and personal preferences. Scams are also common in the crypto world, so keep an eye out for them.
After purchasing your Cardano coins, you must store them in a Cardano wallet.
Is It Too Late To Buy Cardano?
Despite the fact that the value of ADA tokens has increased significantly in recent years, its fundamentals indicate that the best is yet to come. As a result, No, it is not too late to purchase Cardano. Given the coin's broad potential, chances are it will rise significantly more over the next decade.
Will Cardano Ever Hit $1,000?
Cardano is not expected to reach $1,000 anytime soon. Similarly, no financial expert has dared to forecast such a massive increase.
How High Can Cardano Go?
In the near future, the most bullish longer term price forecast for Cardano is anywhere between $35 and $45.
Conclusion
All of the aforementioned short-term and long-term forecasts are simply meant to provide you, the trader or investor, an idea of the currency's predicted value and growth potential. Please do not interpret this as risk-free or sound investing advice; like with all other cryptocurrencies, do not invest in Cardano anything you cannot afford to lose.
The cryptocurrency space is a high-risk industry, so conduct your own research to increase your chances of making a good investment decision, such as purchasing Cardano.
Otherwise, because this currency is still very new, traders and investors who want to get in should do so right away before major improvements are made to the project